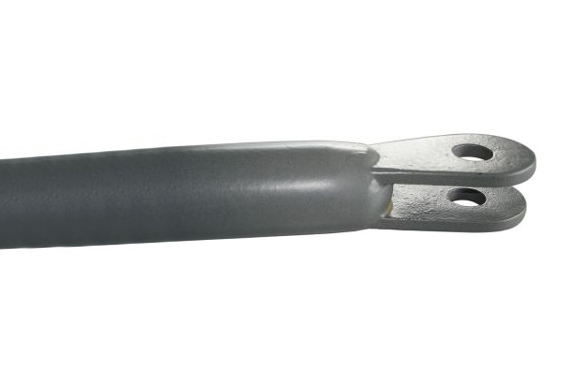 The Macalloy CHS Fork End provides an architectural, cost effective, alternative to the standard T-piece finish applied to standard hollow tube sections.
The fork is designed with the same critical dimensions as the standard Macalloy fork end which allows for it to be used in conjunction with other Macalloy systems.
The Macalloy CHS Fork End is available in Carbon steel as standard, although a galvanised option is also available.
Standard sizes available for CHS diameters 33.7mm to 323.9mm.
Larger sizes and stainless steel available to special order.
The Macalloy CHS Fork End has been approved in Germany by the Deutsches Instit für Bautechnik under approval number Z-14.4-530. For further information please contact the Macalloy technical department.